Easter Brunch
April 17 2022 | 9:00 AM - 3:00 PM
50 E. Rivercenter Blvd., Covington 41011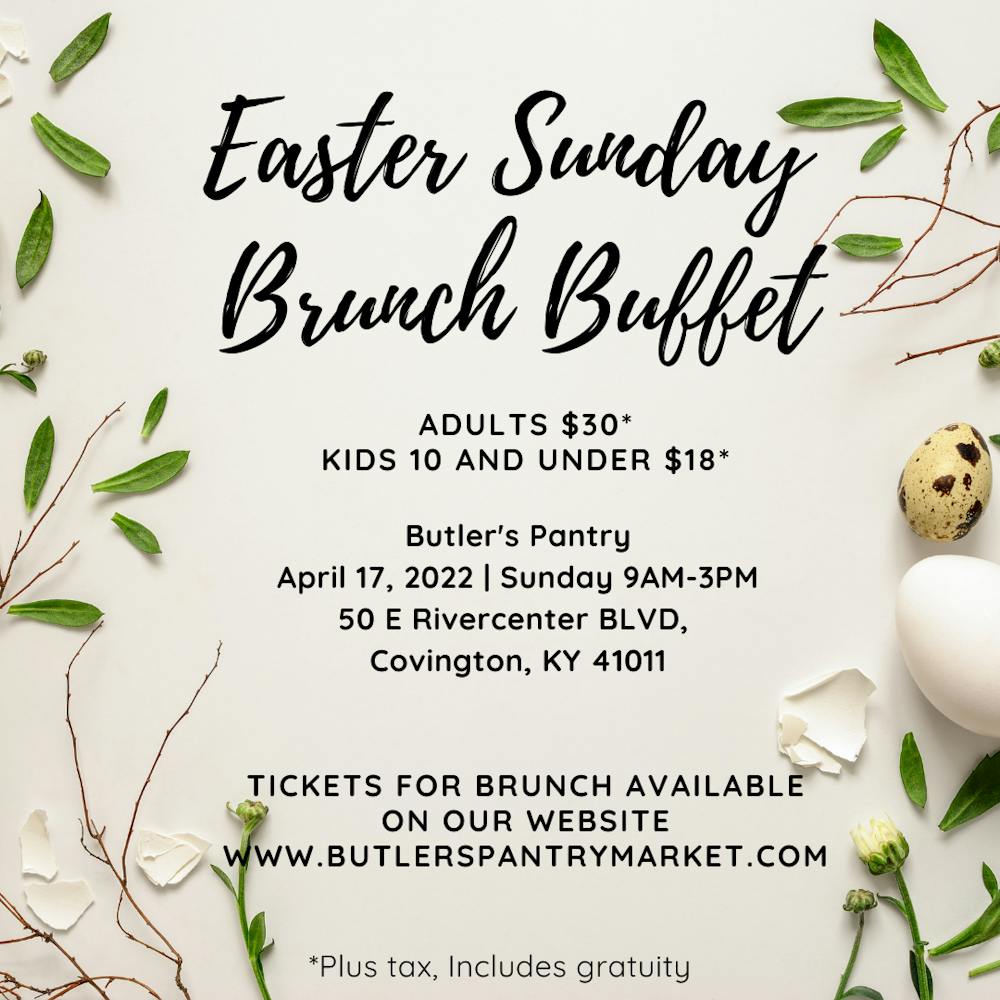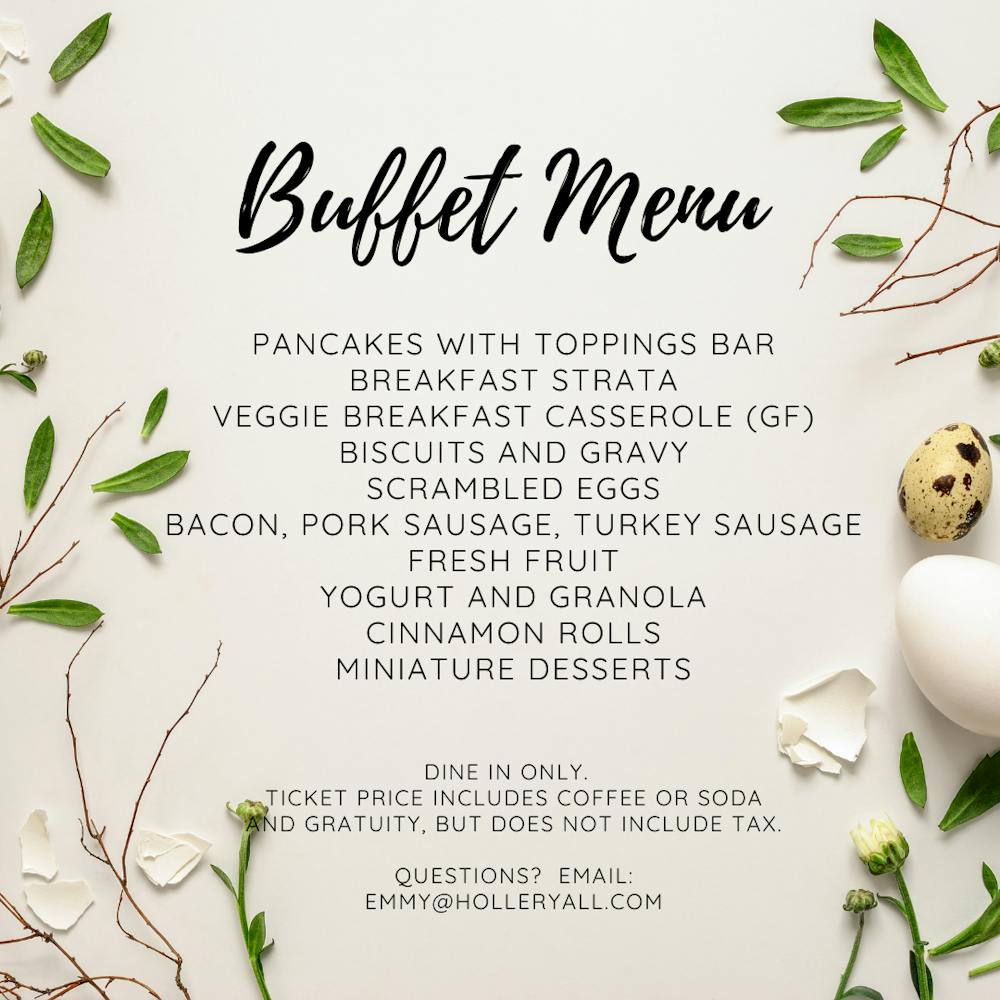 Leave the cooking to us on Easter Sunday. We will be serving our brunch buffet by ticketed reservation from 9am-3pm. Adult tickets are $30 and kids 10 and under are $18 (plus tax.) The buffet ticket includes coffee and fountain sodas, but we will also have a full bar if you feeling in the holiday "spirit."
Want to reserve your spot? The tickets linked will specify your reservation time. For example, if you have a party of 2 adults and three kids 10 and under and you'd like to come at 9:30am, you would select 2 adult 9:30 tickets and 3 child 9:30 tickets.
FAQs
Why tickets?
By making this a ticketed event, we can make sure that we prepare enough food while minimizing food waste and ensure that we can seat everyone right at their reservation time.
We have a large group that would like to sit together. How can we do that?
Have each family purchase their tickets and then email emmy@holleryall.com to make arrangements to be seated together.
Can we sit on the patio?
If the weather is nice, absolutely! Keep in mind, though, that Cincinnati weather in April is unpredictable and WINDY!
How late will you be serving?
The buffet will close promptly at 2:30pm and the bar will close at 3pm so that our employees can clean up and then spend the holiday with their families.